ESP maintenance & services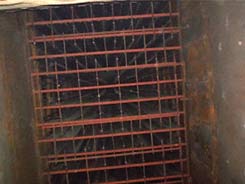 We are engaged in offering premium quality ESP Maintenance Service to our prestigious clients. These services are rendered by our skilled professionals depending upon the requirements and plans of our customers. These services are widely used in various industrial & commercial applications.
ESP do ESP Maintenance, Repair of ESP, ESP Shutdown Job, Repair of ESP, Electrostatic Precipitator Repair, Electrostatic Precipitator Shutdown Jobs.
ESP Services includes:
- Inspections / Trouble Shooting.
- Rebuild / Upgrade Services.
- Plate Repair / Plate Straightening.
- Erection & Site Fabrication of New ESP.
- Mechanical Inspections & Repairs to enhance ESP Performance.
- Repair & Replacement of casing walls, roofs & hoppers.
- Replacement of Precipitator internals: Collecting & Discharge Electrodes.
- Optimizing Corona Power & Alignment.
- Conducting GD test for uniform gas flow in the ESP.
We also offers Repair & Replacement of Rapping Mechanism Parts.
Contact Us
Please call us for all enquiries regarding our services and products, including electrostatic precipitator, reverse air bag house, ESP maintenance and services and other products.