Cartridge Filter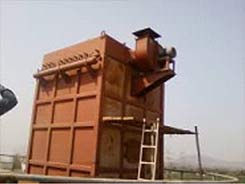 Aakash Enterprises offers Cartridge Filters which can give excellent results and are economical in terms of overall cost of installation for the applications where there is not much moisture in the gas and/or dust. We can give cartridge filters for Stock House and Cast House De-dusting in steel mills as well as other applications. We can offer Cartridge Filters which canfilter gases upto a temperature of 260 deg C.
We manufacture our own cartridges which sets us apart from other manufacturers. The quality of media used is world class and we can achieve emissions as low as 5 mg/Nm3 for many applications.
Contact Us
Cartridges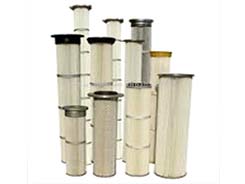 Aakash Enterprises offers a wide variety of industrial and commercial cartridges filters
In most cases cartridges can be custom made in various sizes and Constructions to fit your specific requirement, along with high temperature capabilities, fire retardant, PTFE membrane, conductive and high efficiency type materials. We can also provide various pleat spacing's and pleat depths.
Contact Us
Please call us for all enquiries regarding our services and products, including electrostatic precipitator, reverse air bag house, ESP maintenance and services and other products.